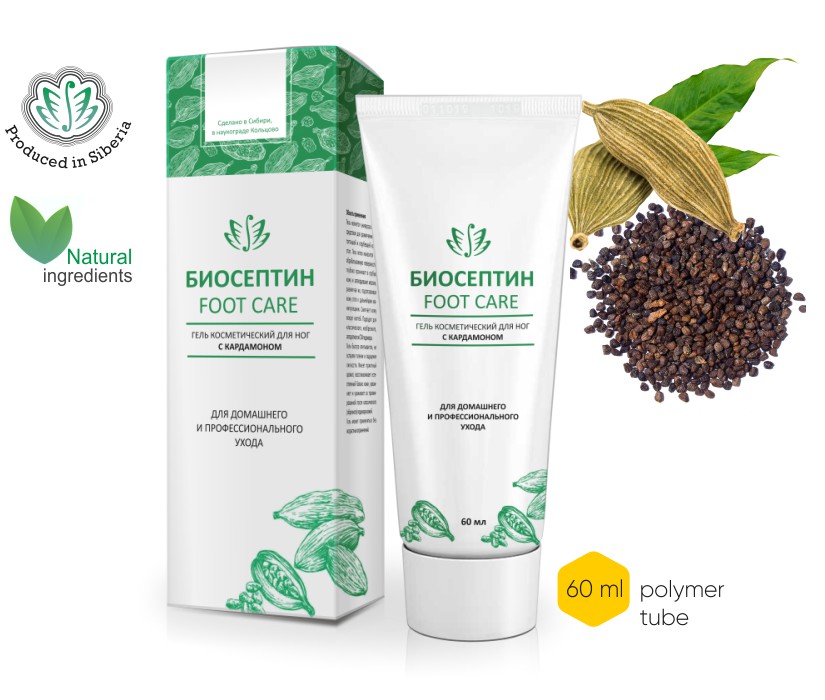 Dosage form:
 gel.
Presentation:
 60 ml tube.
Identification:
 jelly-like substance of light yellow to tan colour.
Composition:
 purified water, red and brown algae extract fermented by bacteria Bacillus amyloliquefaciens strains VKPM В-10642 (DSM 24614) and VKPM В-10643 (DSM 24615), perfume additive.
Indications and application:
 for external use. There is no age restriction.
The gel is a universal tool for softening corns and rough skin of the feet. The gel is easily applied to the treated surface, penetrates deeply into rough skin and hardened calluses, softening them, preparing the skin of the feet for further manipulations. Softens the skin around the nails. Suitable for classic, uncut, hardware and SPA pedicures.
Special precautions:
 no special precautions.
Storage conditions:
 store in a dry place at temperatures of (0-10)ºС and at relative humidity not exceeding 75%.
Transportation and temporary storage at temperatures from 10ºС up to 30ºС inclusive are permitted for 18 days.
Keep out of reach of children.
Shelf life:
 2 years after the date of manufacture.